Bass Concert Hall Seating Chart
There's a wide range of seating options at a wide range of prices at Bass Concert Hall, offering something for everyone! There are three tiers of seating, as well as box seats, and each seating level provides accessible seating sections for guests with disabilities and wheelchair-users.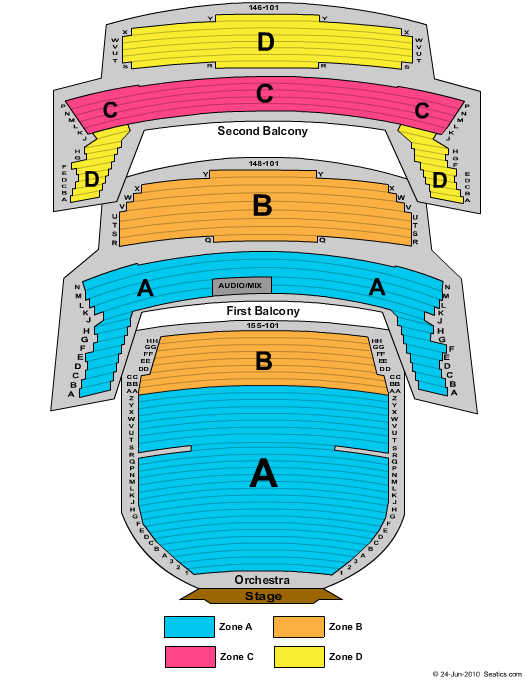 Accessible seating can be found in Row S in the Orchestra section, Row N in the First Balcony section, and Row P in the Second Balcony section.
With its incredible sound and lighting systems, and impeccable acoustics, there is literally not a bad seat in the house – whatever you choose, you're going to have a great show!