Bass Concert Hall | Austin, Texas
It's time, Puscifer is coming all the way to Austin Texas' Bass Concert Hall on Wednesday 15th June 2022 as part of their "Existential Reckoning Tour". The tour starts on 9th June 2022 from the city of lights, Las Vegas and goes all the way to Seattle where it ends on July 10th 2022. This trip is hyped because of their most recent album Existential Reckoning which was released back in 2020 and that's the reason they named the tour after it. They will be supported by hip-hop rap sensation, Moodie Black. If you want to enjoy a night of pure, authentic rock music, you should get your tickets right now before they are all sold out!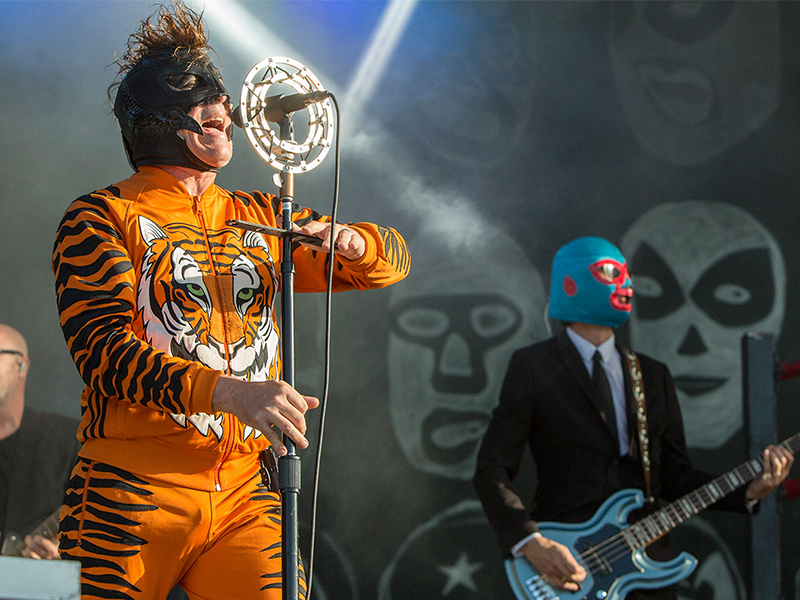 Puscifer is an American rock band that was formed in Los Angeles. Puscifer focuses on several types of rock music, including Experimental Rock, Alternative Rock, Art Rock, Electronic Rock and Post Industrial. Puscifer released its debut album, V for Vagina, r on 10th April 2007. The album consisted of different compositions and electronic arrangements, which brought them into the limelight. Without a doubt, this album was a hit and reached number 1 on the Billboard Independent Albums chart, selling over 112,000 copies. Their second album V for Viagra, came out the following year and featured ten remixed songs from their previous album. Two of the most loved songs, "Indigo Children" (JLE Dub Mix) and "Momma Sed" (Tandimonium Mix), were also the official soundtracks for the video game Need for Speed: Undercover.
Puscifer is recognized all over the world for its experimental rock and remixes, which also makes them unique from other rock outfits. Not only this, Puscifer is famous for its electrifying performances that make all the crowd go crazy and create a vibe that you may have never felt before. If you are a rock fan and want to experience absolute, catch Puscifer live on 15th June 2022 at the Bass Concert Hall.