Bass Concert Hall | Austin, Texas
She is a seemingly meek creature but wait until her mouth opens and the words come out; expect utter surprises of hilarious proportions. That's what makes Taylor Tomlinson so appealing, and her followers will do anything to catch a glimpse of her in person. The good news is that on March 25, 2023, you can see her in all her side-splitting glory at the Bass Concert Hall in Austin, Texas. You will, honestly, have the time of your life, but you need to act fast because tickets are selling out quickly. Make sure to snag a set right now before they're gone forever.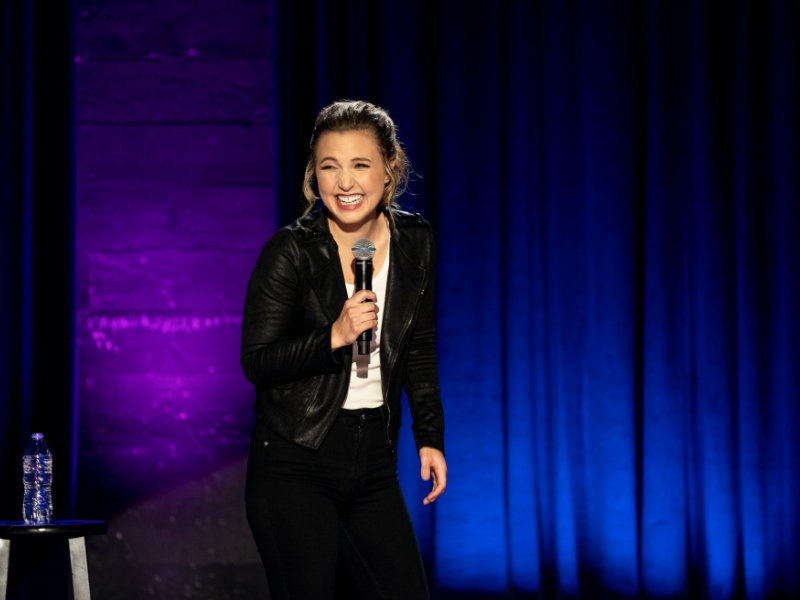 What a lucky country the United States is to have Taylor Tomlinson on a whirlwind tour of the country in 2023. Tomlinson began performing stand-up comedy at the encouragement of her father when she was at the tender age of sixteen, and she hasn't stopped since. Her performances took place in venues as diverse as college auditoriums and coffee shops.
Variety named her one of the "Top 10 Comics to Watch" at the 2019 Just for Laughs Festival, and she was a top 10 finalist on NBC's Last Comic Standing, season 9. The comic has appeared on numerous television programs, including "The Tonight Show with Johnny Carson," "Conan," and many programs from Comedy Central. Quarter-Life Crisis, Tomlinson's first stand-up special, debuted on Netflix in March of 2020. The following year, in the fall, she and fellow comedian Whitney Cummings set out on the Codependent Tour. Self-Helpless, a comedy podcast she co-created with Kelsey Cook and Delanie Fischer, debuted that same year. In 2021,
She then created her podcast, titled "Sad in the City." As if all that was not enough, she also made Forbes' 30 Under 30 list in December 2021. The release of her second Netflix stand-up special, "Look at You," was met with immediate acclaim.
Now she's finally decided to come after you in Austin, Texas, so make sure you attend. Insanely fast ticket sales mean you need to act immediately to secure yours; you won't want to miss out on this incredible chance to be part of history, do you?