Bass Concert Hall | Austin, Texas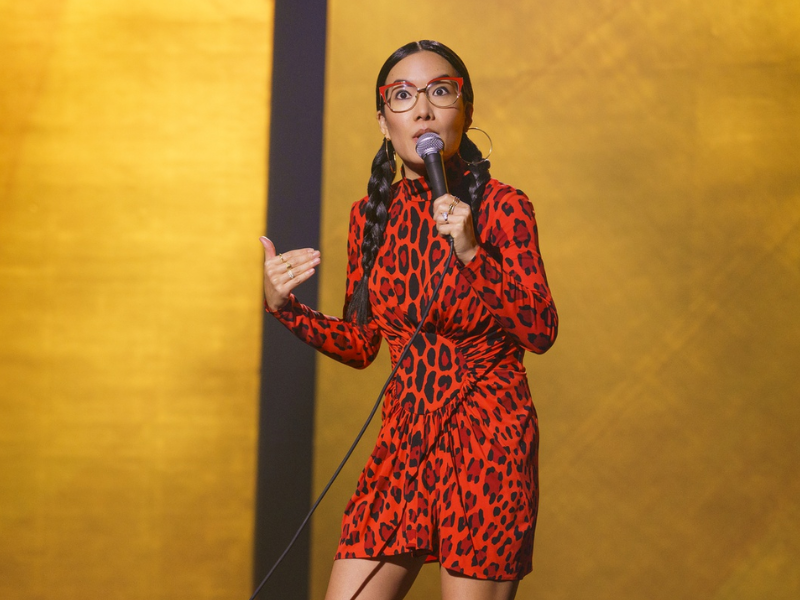 This coming November, Ali Wong is taking the Lone Star State by the horns with her LIVE standup special at the Bass Concert Hall on the eleventh! Laugh your throats sore as the year's most-talked-about comedian beguiles you with anecdotes about her divorcee life. In about ninety minutes, Ali Wong will share the juiciest, naughtiest, and funniest of her romantic exploits, guaranteed to send you giggling in blushing delight. The Asian personality's claim to fame was her first Netflix special, "Baby Cobra." Today, she conquers public consciousness with a spot in the recent Time 100 list, in addition to her lauded limited series "Beef." Wong is also on board a North American tour, adding ten more dates by demand, including a stop at the intimately backdropped Bass Concert Hall. As Ali Wong wisely said, "Don't go paintballing with a Vietnam veteran." Instead, come watch her LIVE show on November 11, Saturday, in Austin, Texas' highest-rated performing arts venue. Book your seats now!
The former Hard Knock Wife is plowing through the country like a furious mother heading to the principal's office. Don't chicken out and face Ali Wong: LIVE on November 11 at the Bass Concert Hall for a night of knee-slapping comedy!
"Ali Wong gives comical insight into her divorce and her dating issues since. She describes each one (as only she can) with truth disguised as cutting-edge humor. I laughed until I teared up from the laughter."
From her gossiped romance with SNL's Bill Hader to a namedrop in this year's Time 100, Ali Wong has been THE talk of the town! But let's put those aside for now and focus on her hottest new North American tour. Extended by popular demand, the trip adds ten more dates on the road, with a much-awaited show in the heart of the Lone Star state of Texas.
The event will be hosted at the Bass Concert Hall. This performing arts venue offers plush seats and an intimate staging area perfect for ninety minutes of laid-back laughter.
She's not pregnant this time, but Ali Wong hopes you'll treat her nicely anyway! With an unfiltered mouth, the Asian comic star will guide you through her salacious post-divorce life. From glaucoma-stricken surfers to young adults who don't get her movie references, audiences can expect a wildly hysterical recounting of Wong's trysts in blushing detail!
"Standup is a mature person's game. So I will welcome every single year I have lovingly and tenderly and with so much graciousness and humor because as I grow, so will my standup. Everything that seemingly could be devastating careerwise for a woman is nothing but additive for me, no matter what," the artist shared in an interview last March.
Ali Wong has been turning heads with her critically acclaimed Netflix drama "Beef," from which she has three nominations pending from the 75th Primetime Emmy Awards. A veteran comedian, she is widely known for her trio of celebrated standup specials: Baby Cobra (2016), Hard Knock Wife (2018), and Don Wong (2022). Wong has also published a New York Times bestselling book, "Dear Girls," and starred in the beloved 2019 rom-com movie, "Always Be My Maybe."
Her tickets are circling the drain the same way alimony money does! Buy yours ASAP to see Ali Wong: LIVE on Saturday, November 11, 2023, at the Bass Concert Hall in Austin, Texas.